This page may contain affiliate links which help me cover the cost of maintaining my blog and continue to offer free patterns. Should you choose to make a purchase, at no additional cost to you, I will be given a small percentage of the sale.
Learning to crochet today is far easier than it used to be, now that we have the internet, video, and online classes! Craftsy Classes are high-quality video tutorials that are affordable and convenient.
Each class video contains tons of clear and easy-to-understand instruction taught by professionals and can be watched as many times as you need. Once you purchase a class, it never expires and is always available for you to watch. This allows you to learn your new craft at your own pace. Watch your classes anytime, on any device, forever!
And, Craftsy crochet classes aren't just for beginners. They offer a wide array of crochet classes that cover many different techniques and experience levels.
If you're interested in learning how to crochet or picking up a new crochet technique, I highly recommend doing so with Craftsy Classes. Here are a few that I suggest: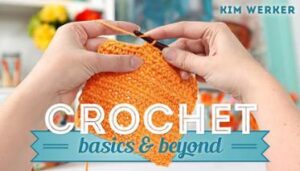 "Crochet: Basics & Beyond" is an awesome Craftsy class for anyone interested in learning to crochet. This incredibly informative class covers all of the basics, like the most widely used crochet stitches, useful techniques, how to hold your hook and yarn, and even how to read a pattern! By the end of the class, you'll have finished a gorgeous crochet blanket to keep for yourself or give as a meaningful gift. Check it out here.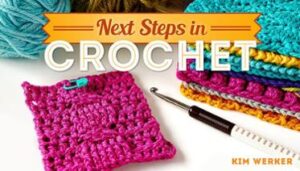 Once you've finished "Crochet: Basics & Beyond," you'll be ready for "Next Steps in Crochet." This fantastic class easily takes you to the next level of crochet, teaching things like elegant crochet cables, pretty lace stitches, and beautiful textured stitches. You'll even learn about seaming and/or finishing a project! Read more about it here.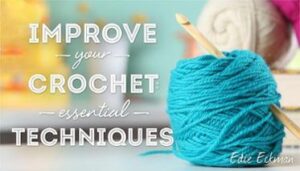 "Improve Your Crochet: Essential Techniques" is another great class that will help you take your new craft to new levels. You'll cover things like the all-important gauge, and how to measure it, joining new yarns, changing colors, weaving in ends,  how to add pretty borders to your piece...plus much more! Here's the full description.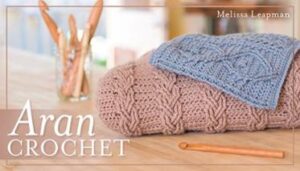 Do you adore the classic and elegant look of cables and Aran stitches? Then this class if for you! "Aran Crochet" is a fun class dedicated to the technique of creating gorgeous, textured crochet cable designs. Crochet cables can be incorporated into almost any type of project, and are suitable for all ages and genders. Check out the full class description here!
 And even more fun crochet classes...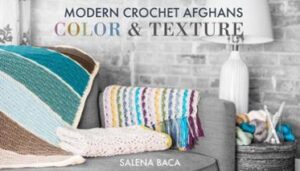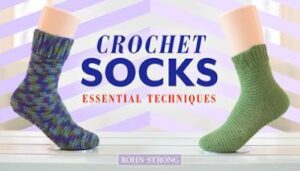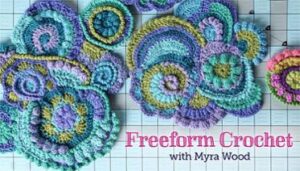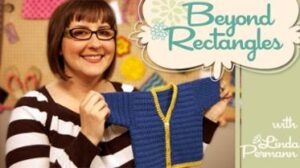 And guess what?! There are even more crochet classes to choose from, along with a huge selection of other classes for different arts and crafts including knitting, quilting, baking, cake decorating, cooking, photography, drawing, painting, gardening, and more. Check them out!!