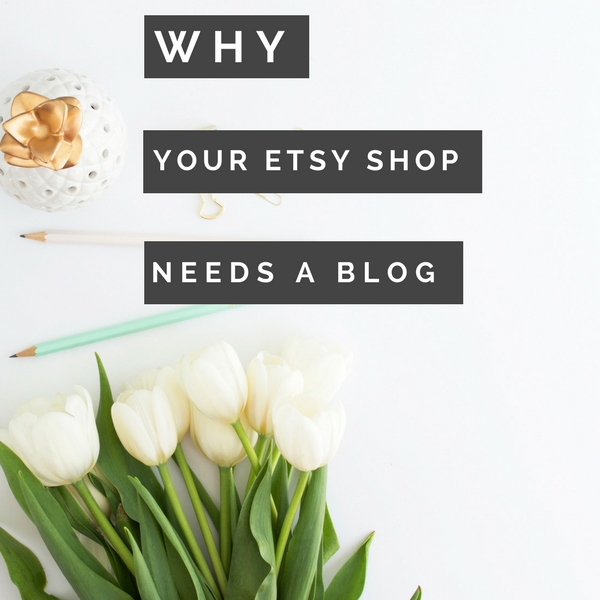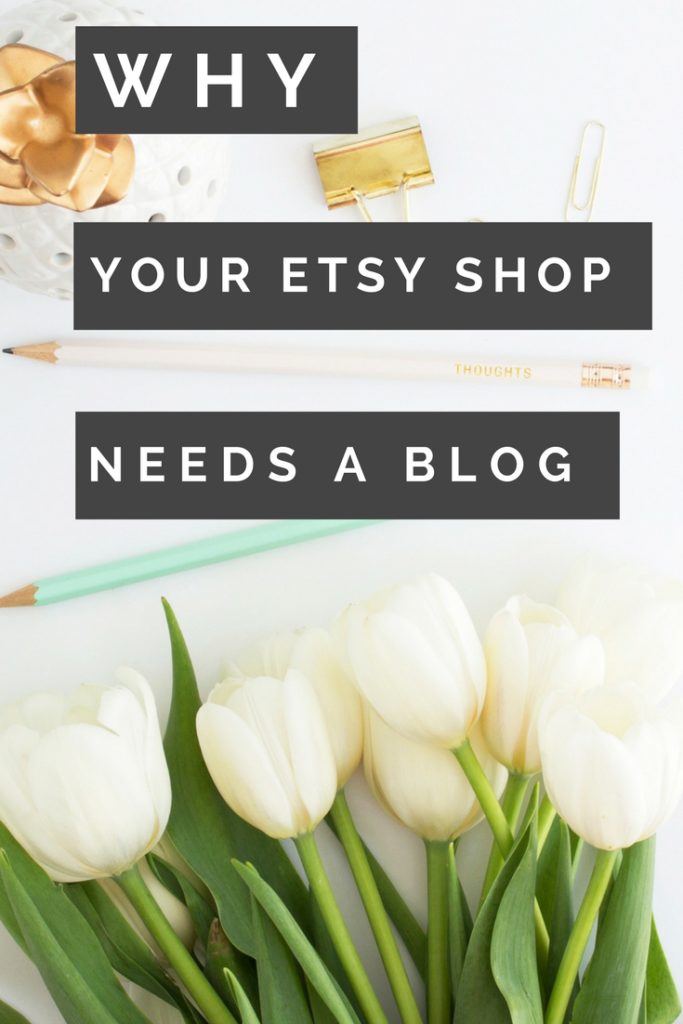 If you have an Etsy shop or a handmade business of any kind, of course, you want it to be a success. There are a good number of things that you can do to make it a success, but if you want the biggest bang for your buck you should have a blog for your Etsy shop.
Maybe you hate that idea, or maybe you love it. Either way, you should at least give it some thought. I'll even give you some reasons why. :-)
Already know that you want a blog for your handmade business?
Then start here! You'll find all of the important information and steps to get going. :)
Start here for hosting. It's what I use and it's awesome!
Why you should have a blog for your Etsy shop (or handmade business)
It's a place to call your own
I love Etsy. It's an awesome place to start a business and build it up.
However, if I had to say that it had a downside, I would say that it would be the fact that there's no way to really make it your own in regards to appearance and function. You can add your shop banner, and profile picture, and other little details–and that helps. But it will still always look like Etsy.
Having a blog can guarantee that you have your own actual "place."  You can set it up exactly the way you like. You can choose a blog theme, and colors, and fonts, and an overall style to match your personality. Everything is your choice and it can drastically improve the feel of a business. I wish I would've started mine long before I did.
When you have a blog on a platform like WordPress (which is where this blog is based), it acts as your own website. It belongs to you.
Besides the "look and feel" aspect, there's still another benefit to having a blog for your Etsy shop or handmade business. It's that you're able to connect with your customers there and share other things besides your products. Show them who you are, and what you're about. People seem to like that. As soon as I started my blog, I noticed an immediate connection with my customers that wasn't there before. It's pretty cool.
Want to get started right away?
Follow my easy step-by-step tutorial and you can have your blog up and running today!
Or, you can begin here and use their directions too. Both ways are super simple. :-)
It's another place to market your business
Marketing your business, and letting people know it exists, is obviously important. If people don't know about your things, they can't buy them. Having a blog gives you one more place to let people know about you. And, you can really showcase your things the way you want.
You can have a special page to show your process, or share little peeks at the new things you'll be releasing next.
If you sell at craft/art shows, you can let your customers know where you will be and what your art show schedule is.
You can let your customers and readers know about any special events or sales that you might have.
There are all sorts of little things that you can do to keep your customers informed and build a following.
A blog can show that you're a professional
First, let me say that if you have an Etsy shop but not a blog, I am not saying that you're not professional. You are. Mostly it's because, as I mentioned earlier, a blog can actually be like your own personal website for your business and people tend to see that as professional.
When I'm looking to buy something or searching for something online and I see that a business has a website, I immediately feel like that business is very reputable.
When you have a blog/website, people will know that you put extra time and energy into your business so that they would have somewhere else to find you. You'll probably have customers who appreciate that.
Having a blog for your Etsy shop (or handmade business) is surprisingly inexpensive
I think that this is one of the biggest misconceptions about blogs and websites. Maybe it's because it's so easy to make them look nice and professional that some people assume that it must cost a lot of money.
It doesn't!
In fact, when you make your blog a WordPress blog (like this one) and host it on Bluehost (that's who I use), the hosting is only $3.95 per month–and that includes a FREE domain name! The WordPress platform is free to use, so your upfront cost is the $3.95 per month. It doesn't get much more cost effective than that to make a professional home for your business.
Besides it being very inexpensive, there are other reasons that Bluehost is a fantastic hosting company to start your blog with.
The customer service at there is incredible. I've worked with them a couple of times and they were awesome. When you call them, you get real people who seem to be able to answer any question about their service and help with any situation.
Setting up your new blog through the Bluehost website is super easy, too! It can literally be done in a matter of a few minutes. You make your account and they walk you, step-by-step, through the setup process.
You also get a 30-day money back guarantee with Bluehost, so there's virtually no risk!
Give some thought to starting a blog for your Etsy shop or handmade business
Like I said before, I certainly wish that I had started my blog long before I did! It has been an incredible addition to my Etsy shop, a fun way to connect with my readers and customers, and an all around fun place for my business.
If you're looking for other helpful tips, techniques, and information for running a successful business, you should sign up for my Etsy Shop & Handmade Business Success Newsletters. :-) I'm sharing all of my secrets for my Etsy shop success!
If you have any questions about starting a blog, don't hesitate to ask me. I'm happy to help!
Best,
Tammy